Elle Viane Sonnet of Chicly Geek talks to Marc Scott Zicree about his experiences at San Diego Comic-Con this year
I had a great time getting to see Space Command blast off at San Diego Comic-Con. Writer, Director and Creator, Marc Scott Zicree was one busy man. I saw him all over the convention floor, press rooms, panels, signings, parties and lounges like Wired Cafe at the Omni Hotel.
Writer / Director Marc Zicree with Producer / Writer Gabe Sachs
at the Wired Cafe at the Omni Hotel. San Diego Comic-Con 2014

Zicree has written for hundreds of hours of network television from shows like Star Trek: The Next Generation, Star Trek: DS9, Babylon 5, Sliders, Smurfs, He-Man, and many more. He is also known as the Twilight Zone expert having written the Twilight Zone Companion Book. In December 2013 Zicree and Guillermo del Toro released their new co-authored book, Guillermo del Toro Cabinet of Curiosities.
Currently Zicree is venturing into the epic world of Space Command, and is presently shooting the first film in a planned six film franchise.
How well did San Diego Comic-Con meet yours and Space Command's expectations?
We Triumphed! Our Space Command panel was packed, and the line for the Space Command signing the next day stretched down the aisle as far as the eye could see and beyond. It was a dream come true.
Beyond that, the Wired Lounge provided a wonderful opportunity to see old friends and make new ones. So all in all, Comic-Con has been very good to me…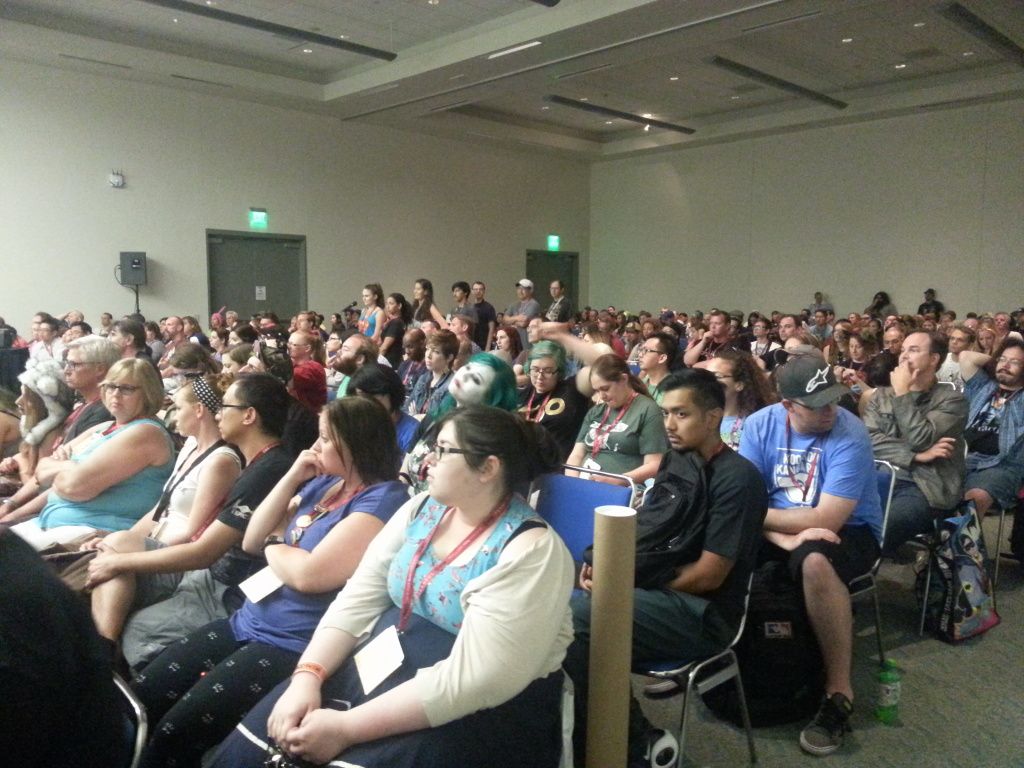 Space Command panel was packed at the 2014 San Diego Comic-Con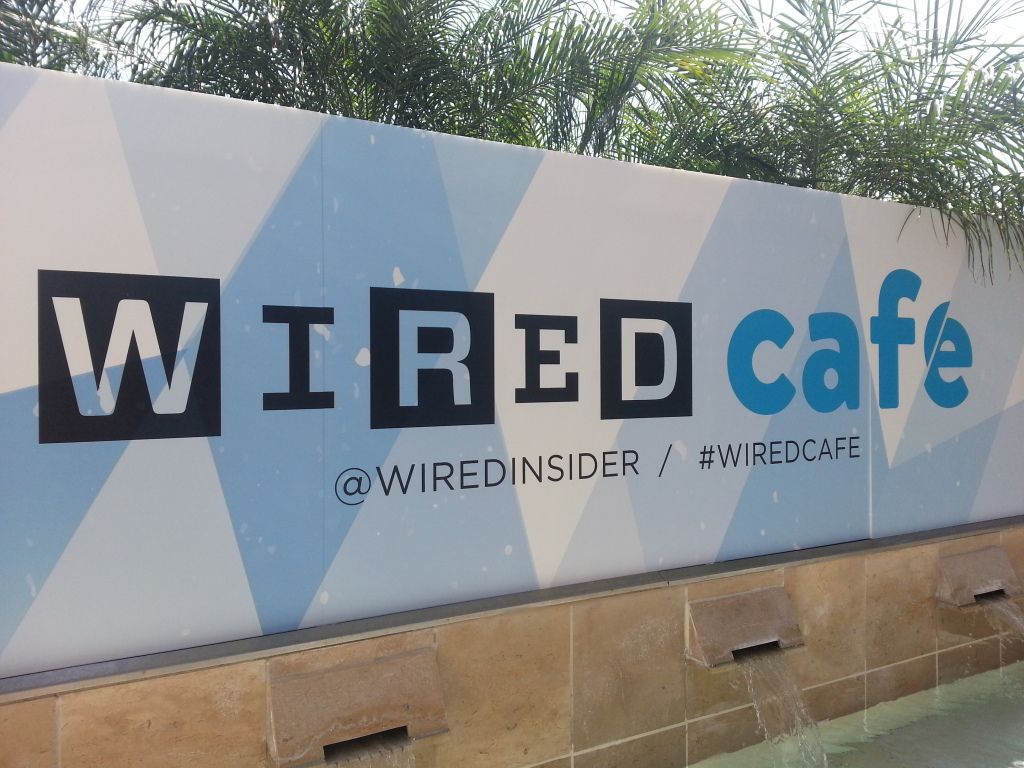 One of Marc's "Get-Aways" at the Convention Wired Cafe at the Omni Hotel
Space Command had their first Press Junket at the Hilton Bayfront Hotel, how did that go? What was your experience participating in that?
From when the L.A. Herald Examiner first interviewed me when I was ten, I've always enjoyed talking with the press – I view them as my friends and collaborators in this great creative adventure. To have such a large number turn out and to have them be so encouraging and warm was just a thrill. Having my Space Command stars there with me – Robert Picardo, Mira Furlan, Ethan McDowell and Bryan McClure – was the icing on the cake.
We're just at the beginning – and already the whole world is watching.
Marc Zicree being interviewed at the Space Command Press Junket at the Hilton Bayfront Hotel
(L-R) Bryan McClure, Ethan McDowell & Co-Director Elaine Zicree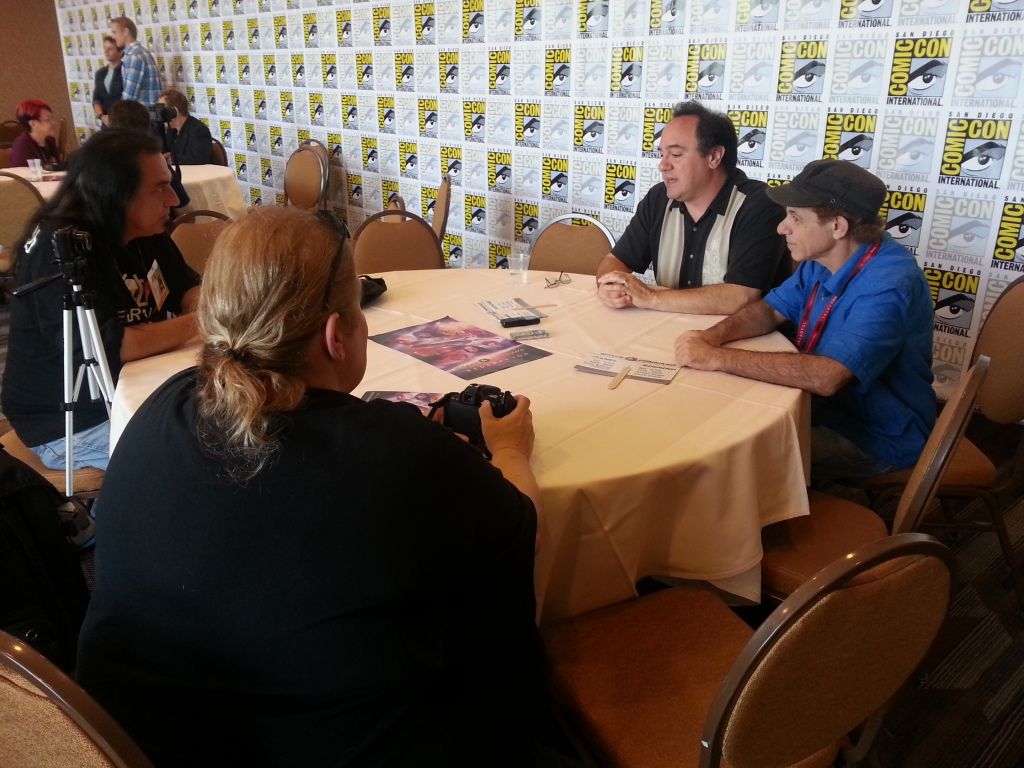 VFX Supervisor Geoff Mark & Music Composer David Raiklen
What kind of feedback did you get from the Space Command panel in regards to your new trailer and scene between Robert Picardo and Doug Jones?
What I've known my whole career – from The Twilight Zone Companion to "Far Beyond the Stars" on Deep Space Nine and beyond – is that if I aim high and create what fills me with joy and passion, the audience will respond well, too. I trust my audience, because they're just like me. And so the trailer and the scene were very well received. I'm particularly gratified they loved the full scene, as that's the movie itself, while the trailer is just isolated moments; a taste spoon, really.
Writer / Director / Creator Marc Scott Zicree with one of
Space Command's stars, Doug Jones, after the panel at Comic-Con 2014
I heard that you got to do a quick unplanned appearance with Guillermo Del Toro, what was that like?
I stopped by the signing table to say hi to my friend Guillermo… just as he was signing the book we wrote together! (Guillermo del Toro's Cabinet of Curiosities, which debuted as the number one movie book on Amazon last Christmas.) So I signed a few copies, and we grabbed some photos and video of us together. Pure heaven.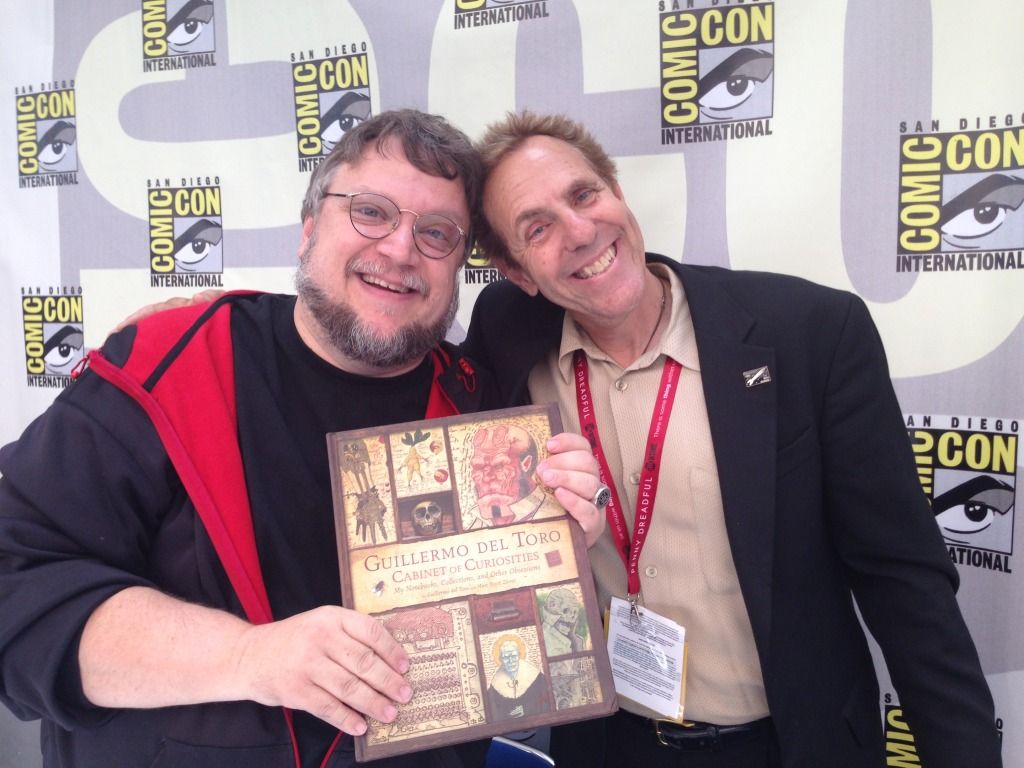 Guillermo del Toro & Space Command's Marc Scott Zicree
signing their book Cabinet of Curiosities
San Diego Comic-Con 2014
By next Comic-Con 2015, the first Space Command film will be in the can. Are you hoping to have an even bigger presence at the convention?
Yes. And even then, it will just be the start of things, as we're making six Space Command films (to start). I've written the first four and am writing five now, with six in outline. And we're also in talks to do novels, comic books, graphic novels, even radio shows, the whole nine yards. So all in all, it's an exciting universe…
Part of Space Command's marketing street team
passing out Hand Fans with the new Poster
(L-R) Theresa Francos & Tellier Killaby